Posted:
May 15th, 2017 |
Author:
Tommy Lawlor
|
Filed under:
Philadelphia Eagles
|
221 Comments »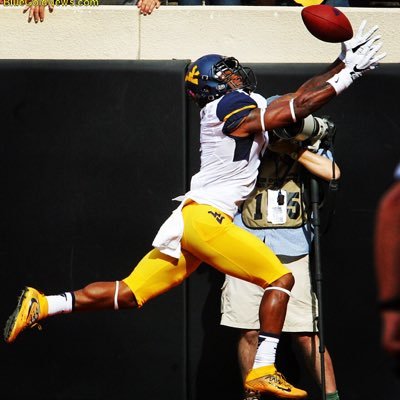 What grade would I give the Eagles draft?
I wouldn't. I don't like draft grades. I prefer to study what a team did and try to understand what they were trying to accomplish. Grades are fun for the casual fan, but drafting isn't just about selecting 7 players. Teams are shaping the future of their franchise. They are looking for the right people as well as players. They are studying medical histories. They are studying body types. There is a lot that goes into paring down several thousand prospects to a draft board of 150 (sometimes less) names.
I hate taking a complex process like the draft and saying "I didn't like the TE they took in the 3rd round so I'm giving them a B-".
At the same time, it is completely fair to judge a draft class in a reasonable way. Whether fan or writer or analyst, we all have an opinion and will share it with anyone who will listen. With that in mind, I will talk about the Eagles draft.
Howie Roseman talks #EaglesDraft, the start of offseason workouts and much more: https://t.co/8OEG5kQFru pic.twitter.com/TJQilZYc2i

— Philadelphia Eagles (@Eagles) May 9, 2017
I liked the Eagles draft. I didn't love it.
The big hang-up for me is taking RB Donnel Pumphrey and not getting a workhorse type of RB. Beyond that, I really like what the Eagles did.
As I've written about, this draft was all about the passing game. On offense, that meant getting weapons for Carson Wentz. On defense, that meant finding pass rushers and cover guys. The Eagles did a good job on both fronts.
Think about the offense. The Eagles had arguably the worst WR corps in the league last year. They added a big, fast WR in Mack Hollins who can get deep and deliver big plays. That was his specialty in college. They also added a WR with explosive speed. Shelton Gibson can fly by CBs. He also can catch short passes and turn them into big plays. I love the double-dip. Don't get one WR and consider the problem solved. Go get multiple players.
When you have a weak spot like the Eagles did at WR in 2016, you don't fix it with one guy. You want to spend multiple resources to upgrade the unit. Jeffery, Smith, Hollins and Gibson do that. WR is much better now than it was.
And Donnel Pumphrey does help the passing game. He can line up in the slot and get open on short, quick routes. If you have field stretchers on the outside, you need good underneath receivers to work with them. Darren Sproles is in his final year so Pumphrey can help that situation now and into the future. He also has big play ability as a runner.
The Eagles offense needed more big plays. Collins, Gibson and Pumphrey should help with that.
The Eagles have to play better pass defense in 2017. The organization wisely didn't look at this just as a CB problem. As all defensive coaches tell you, pass rush and pass coverage work hand in hand. Gang Green got lit up a few times when the secondary wasn't playing well. The Eagles got better up front and on the back end.
They started by adding an edge rusher in Derek Barnett. He has the skill set to fit in this scheme and should push for significant playing time as a rookie. Barnett is not a project in any sense of the word. He could push for a starting role. The final pick was DT Elijah Qualls. At 6-1, 313 he sounds like a run stuffer, but you watch him play and see his agility and ability to rush the passer. The Eagles got better off the edge and up the middle.
Just like the double-dip at WR, the Eagles added a pair of CBs. Sidney Jones was just too good to pass up at 43. He has Top 10 potential so using a mid-2nd round pick on him is smart. This isn't a lottery ticket pick as the Eagles see it. They are confident he will fully recover. When the Eagles used a comp pick on Jack Ikeguwonu and his totally reconstructed knee several years back, that was a lottery ticket pick. Big talent, but major risk. And he never recovered. There is a huge difference in an Achilles injury and a major knee injury.
Rasul Douglas is a player I thought Jim Schwartz would love back when I was watching him at Senior Bowl practices. Douglas is a tall, long corner with great ball skills. He is very confident and very aggressive. I had him rated lower than the 3rd round, but that's because I'm going off generic draft info and not specific Eagles info. Douglas ran 4.59 at the Combine. Ran 4.60 at his Pro Day. That's who he is. That makes him a 4th or 5th round pick to many teams. The Eagles were comfortable with the pedestrian speed because of the other things that he did so well.
I wrote somewhere after the draft that if things work out, Jones and Douglas could be like a Troy Vincent-Bobby Taylor pairing. Jones is the athletic corner who can smother receivers like Vincent. Douglas is the big corner who might need some Safety help at times, but who can use his size to take on bigger receivers and really go after them like Taylor.
Not only did the Eagles add a good pair of  CBs, but they work well together based on their skills and how they will fit in the scheme.
I'm still working on a long post about Pumphrey. I will tell you this, he's grown on me a lot. He is small, but doesn't play small. Lorenzo Booker played small. Pumphrey is a tough, aggressive runner. He's not afraid of anyone or anything. That attitude means a lot when you're 5-9, 180. Think about this for a second…my least favorite Eagles draft pick just set the record for most rushing yards in a career. He followed that up by playing well at the Senior Bowl and then having a good Combine. If that's the guy you're questioning, I would say the team did a pretty good job.
I just wrote about Nate Gerry yesterday. The Eagles think he can become a solid WLB. Does that mean he'll be a starter in 4 years? Don't count on that, but let's see what happens. The Eagles spent a late pick on a small LB back in 1998. His name was Ike Reese. He became a backup LB and leader of the STs. Turned out to be a great pick even though he only started a few games. If Gerry could become another Ike Reese type player, that would be a terrific pick. Not every guy has to become a starter to be good value. If Gerry becomes more than that, that's even better.
Time will tell if this draft class is an A or B or whatever.
For now, I feel pretty good about this group of players and the job that Howie Roseman, Joe Douglas, Andy Weidl and the scouts did.
_
---